Dynamic learning in a vibrant city
Learn Korean & Explore Korea
Learn Korean &
Explore Korea
Learn Korean in
Seoul


'The most dynamic city of the world'
Become an expert
| Class Hours : 25h
The course includes extra Wednesday classes to the original Intensive Korean course 1. If you are an avid language learner who wants to challenge yourself, this is the course for you.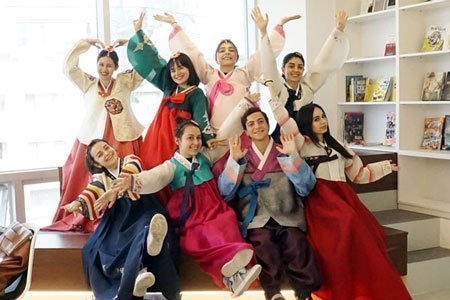 Immersion course
| Class Hours : 21h
Besides learning essential Korean in regular course, you learn rich Korean expressions during the extra hours. You'll be surprised by how beautiful the Korean language is.
Comprehensive course
| Class Hours : 16h
The course aims to improve comprehensive Korean – listening, reading, writing, and speaking skills. If you are new to learn Korean, this is an excellent place to start.
Extra excitement to your study
Special course for K-POP fans
Experience Korea's latest entertainment. Professional choreographers and vocal trainers teach you according to your pace. We can arrange auditions for you.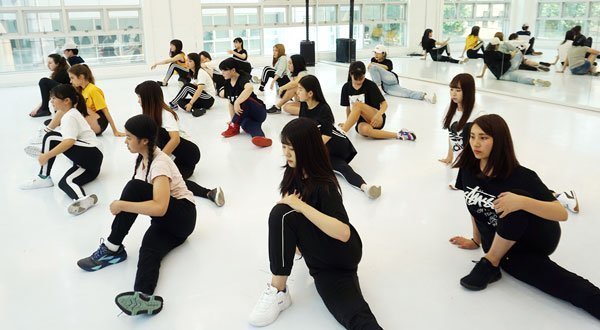 Rolling Korea is full of your stories
We commit to providing the very best learning environment. We believe in bringing people together, helping people feel part of something bigger, and promoting international communication.
New intakes every Monday!
You can choose the length of your stay from 1 week.
What's happening in
Rolling Korea

?
What's happening in

Rolling Korea

?
Connect your classroom knowledge in real life situations for REAL learning!
You want to make Korean friends but not sure where and how to start? We arrange social activities 1-2 times a week, and it is a perfect chance for you to meet local friends.
One of the fastest and the best ways to learn Korean language is to meet the locals. With our robust learning and activity curriculum, you could optimize the learning outcome.
We believe our social activities will make your study abroad more wonderful!
Learn Korean &
discover Korea
All services in one place
Learn Korean & discover Korea
All services in one place
Rolling Korea | Learn Korean Language in Dynamic City, Seoul
Learn Korean language from the basic Korean alphabet to the master Korean native level fast, easy, and fun. 100+ students' reviews with 4.8 out of 5 ratings.
Course Provider: Organization
Course Provider Name: Rolling Korea 롤링 코리아
Course Provider URL: https://www.rollingkorea.com/en/