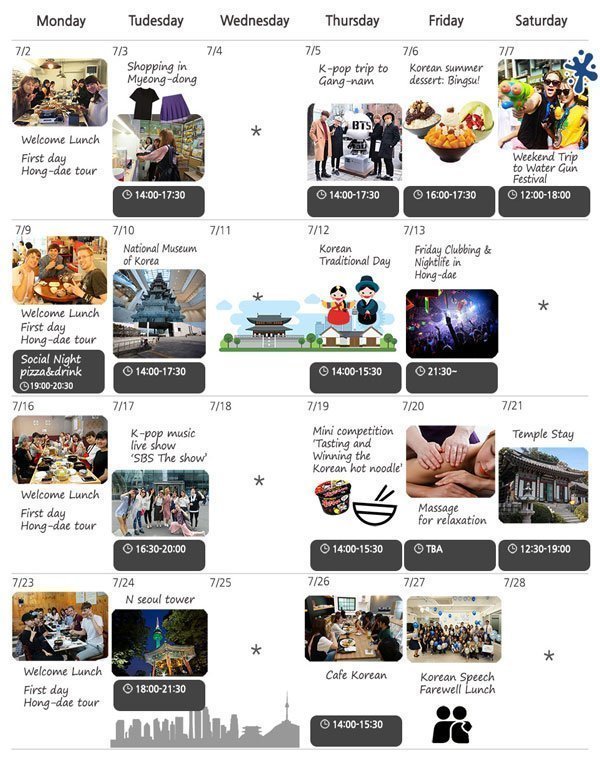 "Thursday Activity" has been a popular program of Rolling Korea. Due to positive feedback from the students, we came up with new program called, "Social Activities". Through our social activities, students can meet other classmates in different class levels. Social programs are about meeting new people and team building.

Since the launch of the new program in 2019 July, we have been to museums, palaces, festivals, clubs, baseball park and more. Korea isn't just famous for shopping and K-POP. It is a small country packed with gems. Through the program, we hope you will experience Korea like never before. We'll strive to deliver exciting social programs.

Visit our Gallery, Instagram, Twitter, and Facebook to check out the recent social programs.
Join social programs &
discover Korea
We don't usually have classes on Wednesdays and Weekend, but from time to time, we plan events that you might enjoy. Students had a blast shooting each other at the water gun festival. None of us expected to enjoy Temple Stay and share the monk's wisdom. Join our surprise Social Program quests and discover Korea!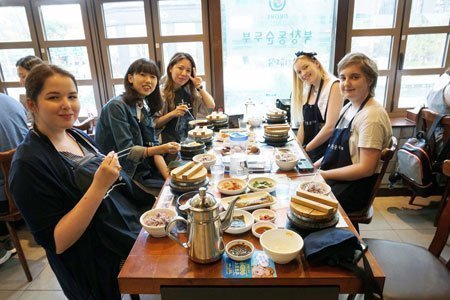 We greet new students every Monday. Monday Welcome Lunch is an ice-breaking time to get to know each other. Genuine Korean restaurants are nearby the school. Come and chat with new friends while having yummy Korean food. Oh, and don't worry about spicy Korean food. We have mind, tasty dish as well.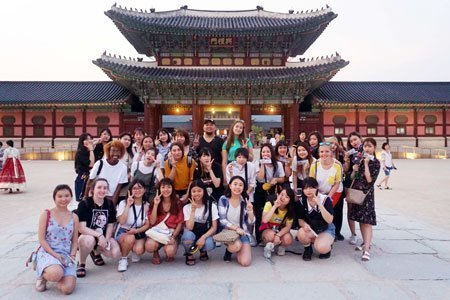 As you may know, Korea has a long history. In July, we went to the national museum of Korea and Gyungbokgung Palace. The former one is great to check the glimpse of Korean history, and the latter one for architecture. We are planning on visiting more historic sites as part of social program in the near future.
Many students love K-POP. For those who love K-POP, join our K-POP tour to Gangnam and K-POP live show. Take pictures with K-POP dolls and look around SM and JYP entertainment building on the tour. If you are a true K-POP fan, don't miss the opportunity to watch live K-POP show (limited tickets).
The General Korean Course is designed for both complete Beginners of Korean and for those who wish to accelerate their Korean. Through our speaking-oriented classes, you will learn practical Korean expressions used in real-life situations.
The Intensive Korean Course is designed for students wanting extensive knowledge of Korean expressions and vocabularies in a short period of time. In the morning, you will take the Regular Korean class followed by in-depth Korean lessons in  the afternoon.
Learn Korean &
discover Korea
All services in one place
Learn Korean & discover Korea
All services in one place
What's going on in
Rolling Korea
Unforgettable memories and everlasting friendship